TSA and Clear to launch single application for both programs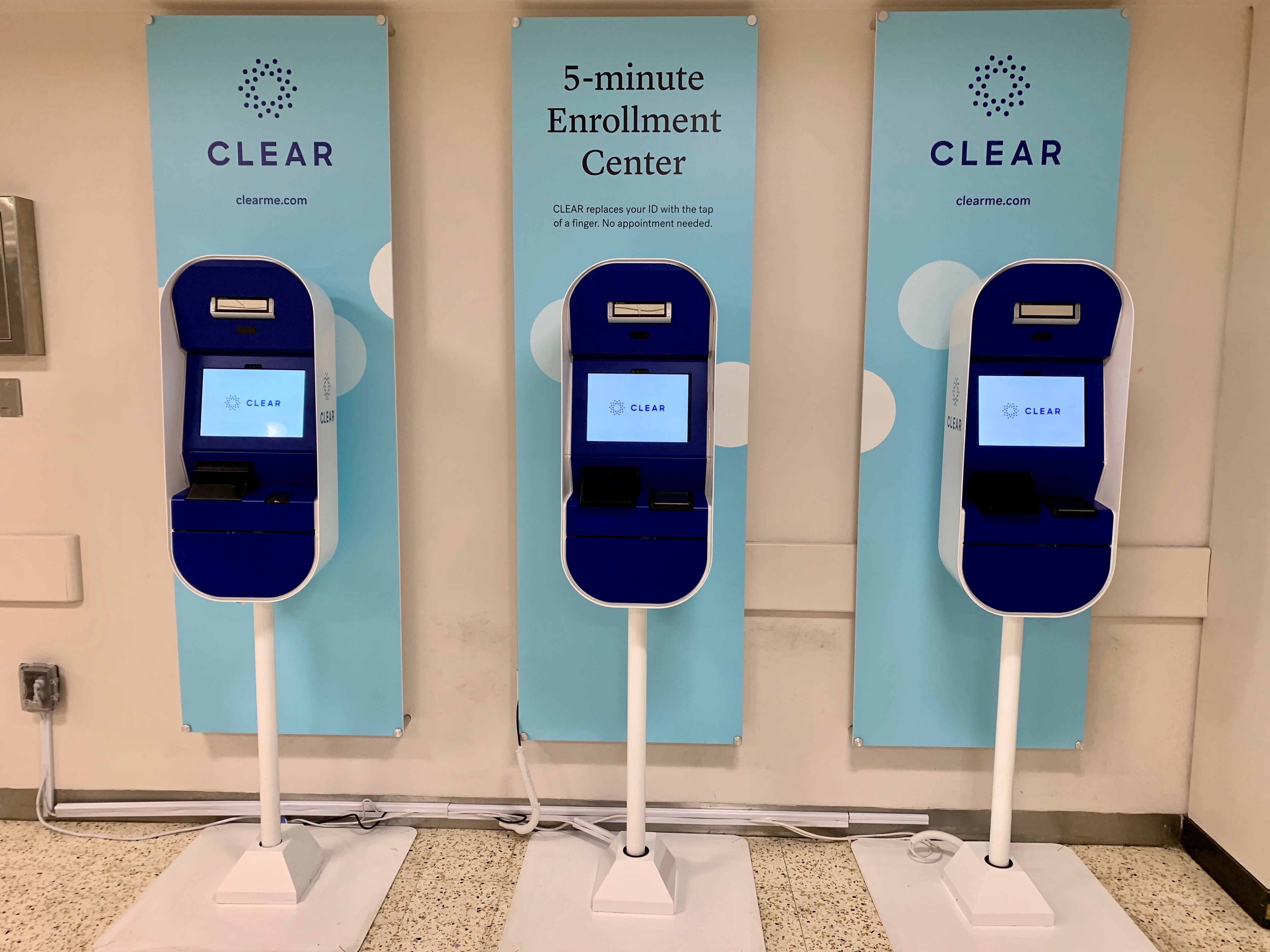 The U.S. Transportation Security Administration is expected to issue a single application for travelers to apply for TSA PreCheck and Clear, per spokespersons from each expedited security program.
When asked about a Needham analyst report suggesting that Clear is set to launch the TSA PreCheck sign-up in some airports by early May, the TSA disputed this timing.
Both Clear and PreCheck have more than 14 million members, with TSA PreCheck membership growing to 14.3 million in 2022, representing a 27% growth from 2021, per the analysis.
The expanded partnership is a result of requirements set by the TSA Modernization Act and the FAA Reauthorization Act of 2018.
However, analyst Josh Reilly surmised it's an acknowledgment of "the opportunity for Clear to accelerate PreCheck adoption as significant," saying the overall "penetration for Trusted Travelers," including PreCheck and Global Entry, could evolve to 129 million passengers, reflective of the 30% increase year to year of TSA-boarded passengers as of February.
"Clear has been on a mission to make experiences safer and easier since day one, so we're looking forward to becoming an authorized TSA PreCheck enrollment provider to help bring TSA PreCheck enrollment to more people in more places," a spokesperson said via email.
Sign up for our daily newsletter
Experts, including Reilly, expect an uptick in PreCheck renewals and new sign-ups once this single application launches.
"It's like the lion laying down with the lamb because TSA PreCheck and Clear have had a contentious relationship at times," said Henry Harteveldt, an airline and travel industry analyst and president of Atmosphere Research. "TSA feels that Clear is cutting into some of its turf in terms of passenger screening, creating some tension with airports, but at the same time, Clear has shown that it understands biometrics and it can help improve the productivity of the airport passenger screening process."
Both TSA and Clear declined to comment further on the expansion, including whether the current prices of each ($78 for a five-year PreCheck membership, $189 annually for Clear) would remain the same.
Greater adoption of both programs seems likely, though, per Harteveldt.
Related reading: