18 Fun and Interesting Facts About California
How much do you know about California? For most people, their California knowledge starts and ends with Hollywood in Los Angeles. They know that there are stars on the sidewalk with celebrity names and they go to the state with hopes of seeing a celebrity in real life. But there is so much more to California than celebrities and sunshine. People from all walks of life live in this sunny state, from farmers to tech gurus. If you are planning a trip or a move to the Golden State check out these fun facts about California.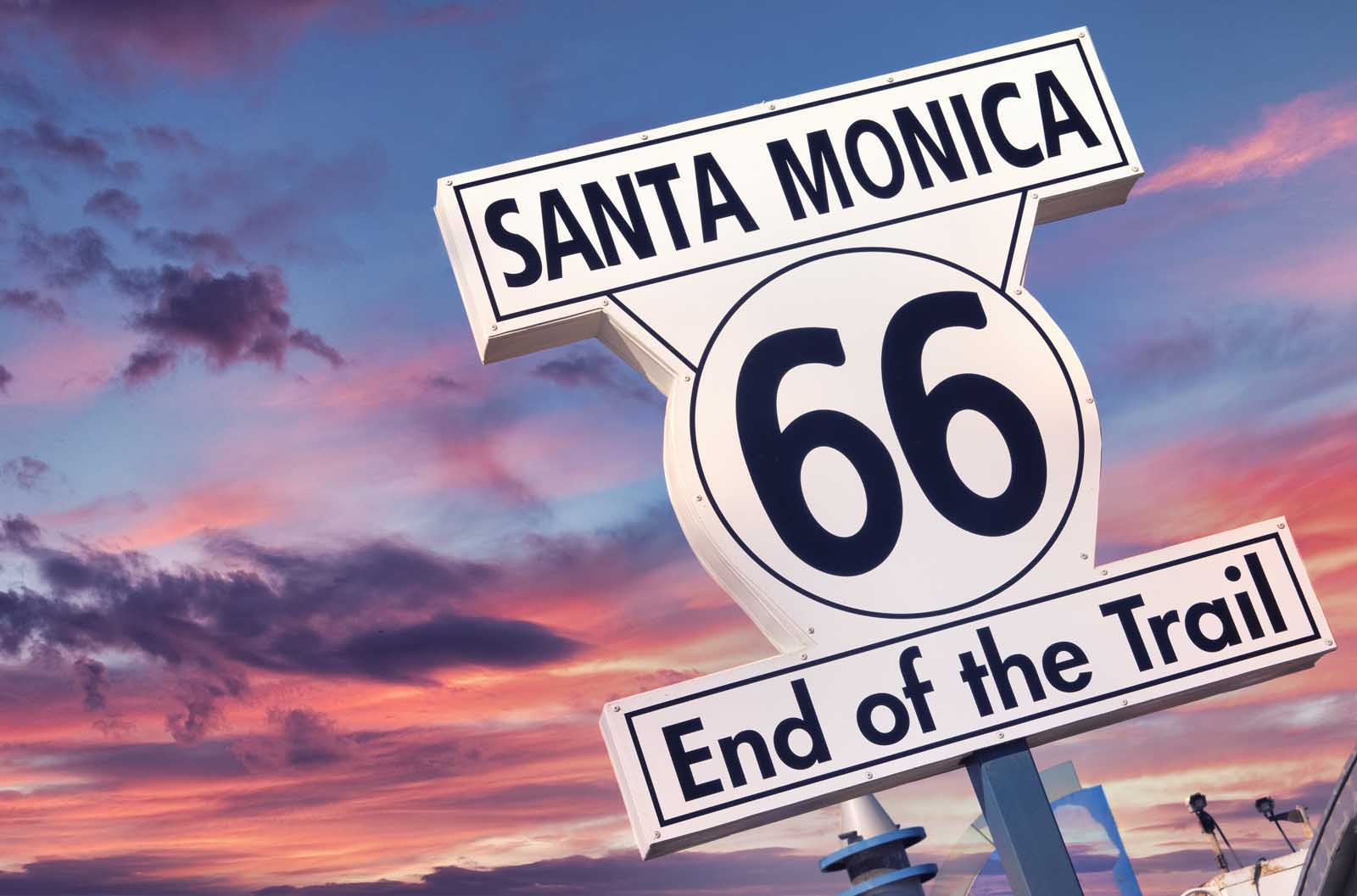 Fun California Facts
But what about some of the fun facts about California? There's more to California than Disney and movie stars. We're here to tell you some of our favorite interesting facts about California so you can prepare yourself for your adventure (or just impress your friends on trivia night). Keep reading to learn more.
The Name California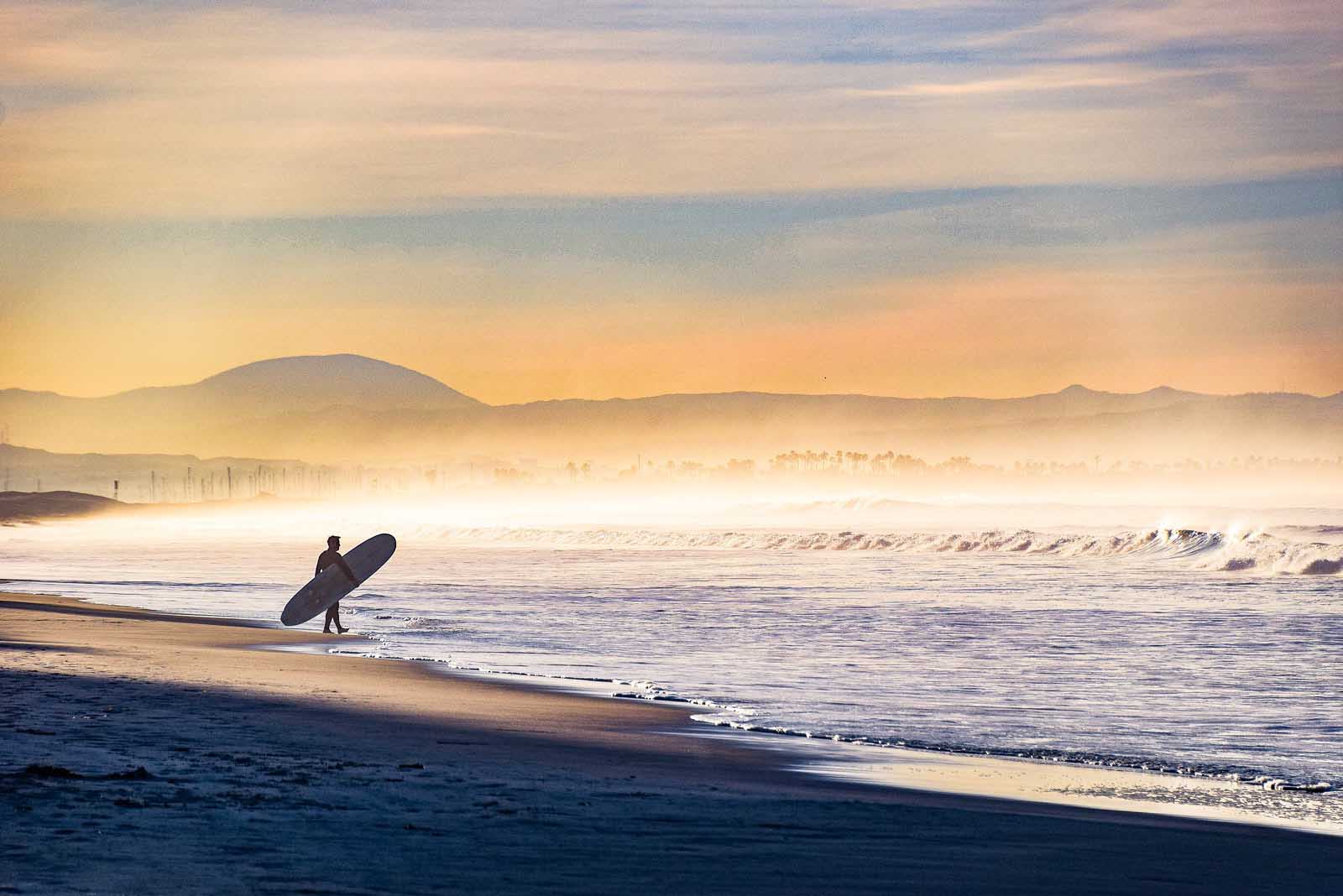 Many theories claim that the origin of the name California is said to have come from the Spanish novel "Las sergas de Esplandián" by Garci Rodríguez de Montalvo, which was published in 1510. The novel tells the story of a mythical island called California, ruled by a queen named Calafia.
When Spanish explorers in the 16th century, they are said to have been reminded of the fictional island and named the region after it.
However, another theory states that it is from the Indigenous word "Kali-fon," which means "high hill" or "mountain." This theory is supported by the fact that many Native Americans in the region, including the Chumash and Tongva, had words similar to "Kali-fon" in their languages.
Regardless of its origin, the name "California" has come to be closely associated with the American West and is now synonymous with the state of California.
The California Grizzly Bear
If you take. a look at the California flag you will see that it features a grizzly bear. You may find that odd since there are no grizzly bears in California. Sadly grizzly bears were tracked and hunted after the California Gold Rush brought a higher population to the area and the last bear was shot in 1922. But the grizzly bear was once thriving in California and has been the official state animal since 1954.
California State Flag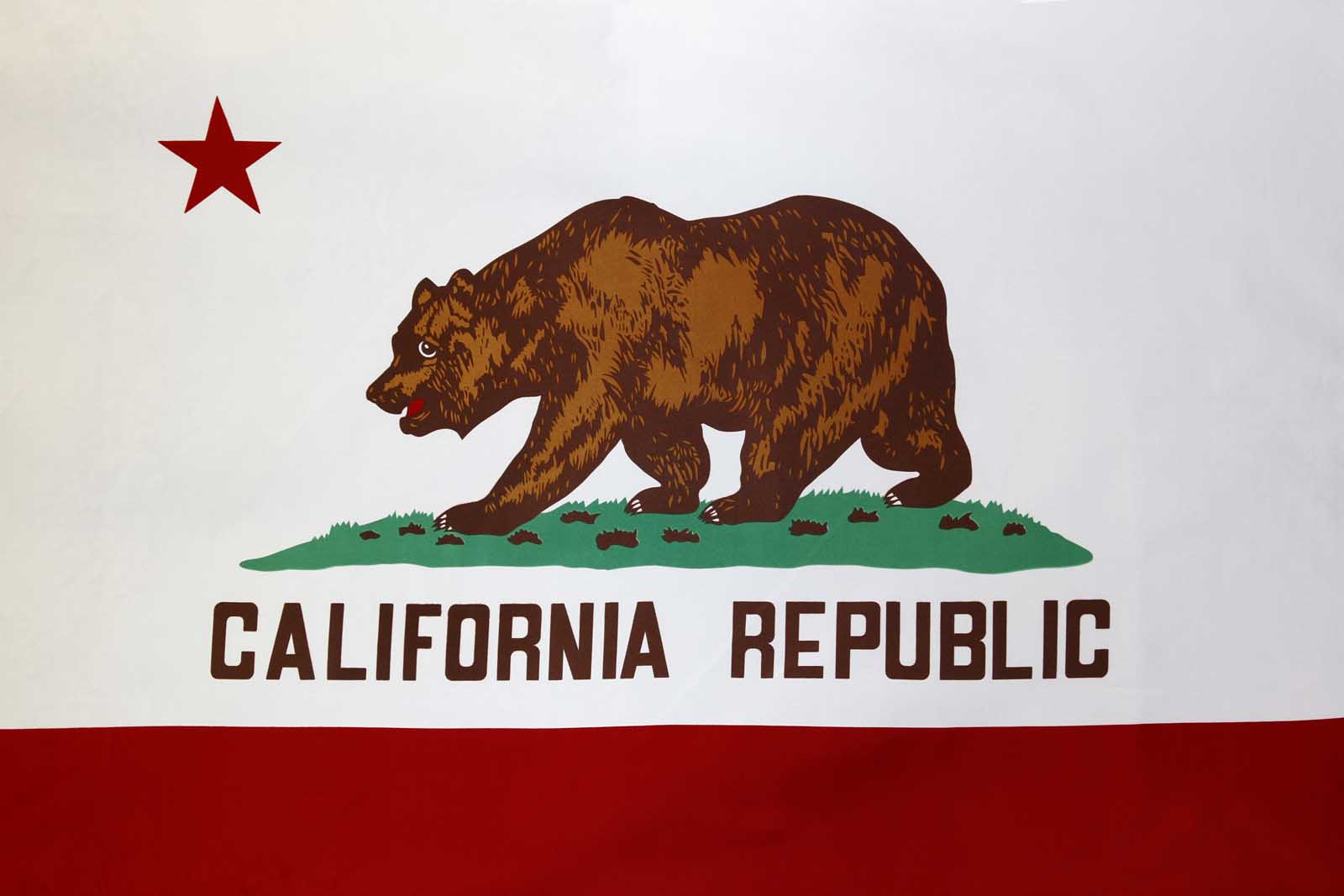 The grizzly bear on the state flag represents the strength of the state but there is more to the story. The Bear Flag was created during the Bear Flag Revolt in June 1846, when a group of American settlers and adventurers seized control of the Mexican garrison at Sonoma. The rebels then raised a makeshift flag featuring a bear and a star, which became known as the Bear Flag, and declared the establishment of the California Republic.
California Republic lasted for only 25 days before it was brought under American control when US troops took over Sacramento and Sonoma. The Bear Flag itself became a symbol of California and the American West, and it is still featured on the state flag of California today.
the most populous state in the United States
So it's obvious from a glance that California is big, but how big is it really, population-wise? California is home to almost 40 million people. If that number sounds mind-boggling, it should. That's the largest population of any state, and it's about 10 million more than the next second largest (Texas). It's about one-eighth of the total US population. 
When you move to California, you'll be in good company. California has more people than most countries. Los Angeles County alone has 9.9 million people and it even has more people than our own country of Canada which only has 37.59 Million people. 
An Abundance of National Parks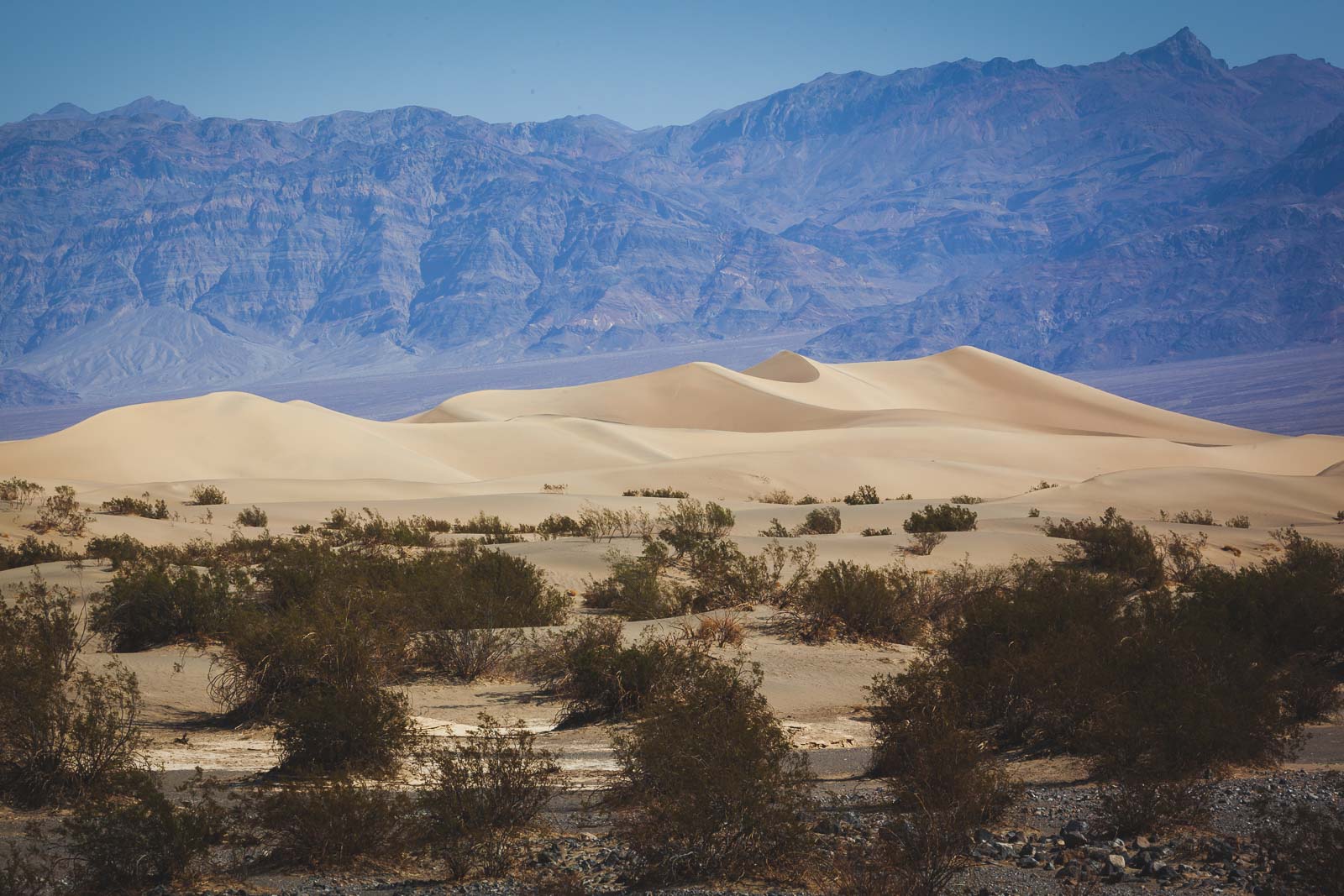 Many people think of California as a bustling state that's comprised only of dense cities and beaches. While it's true that some of the more popular and well-known cities, like San Francisco and Los Angeles, are on that dense and sunny coast, there's also a ton of wildlife. 
California has the most national parks out of any state. They have nine! This means that you'll have no shortage of hiking and camping spots and you can see all kinds of cool animals and plants. California has an abundance of unique natural features. It's the perfect state for anyone who loves to put on their hiking boots and get out onto the trails. 
Find Your Fortune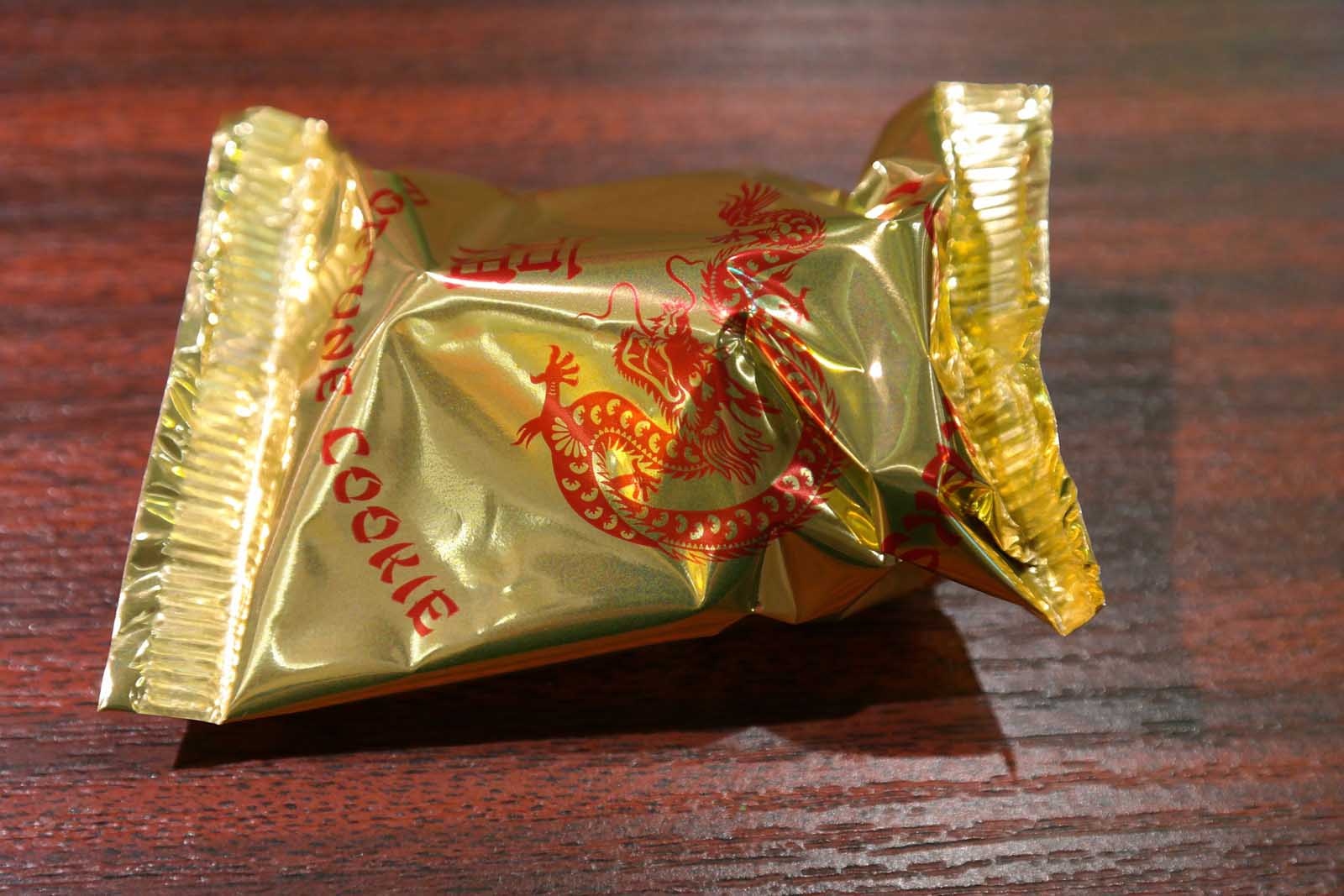 What's your favorite part of your Chinese take-out meal? If it's the famed fortune cookie, you're not alone. Even those of us who don't love the taste of fortune cookies love snapping them open to learn our fates (and lucky numbers). Who doesn't love an interactive meal? 
Did you know that these cookies didn't come to us from China? They were actually created in California. There's some dispute as to the exact origin of these cookies. Some people claim that they were created by Chinese immigrants in Los Angeles. Others say that they were created to revitalize Chinatown in San Francisco. Others still claim that the first person to serve fortune cookies was a Japanese immigrant! 
Regardless of which of these theories is true, the fortune cookie comes to us from sunny California. Next time you crack open your fortune, think of the Golden State! 
It's Earthquake Territory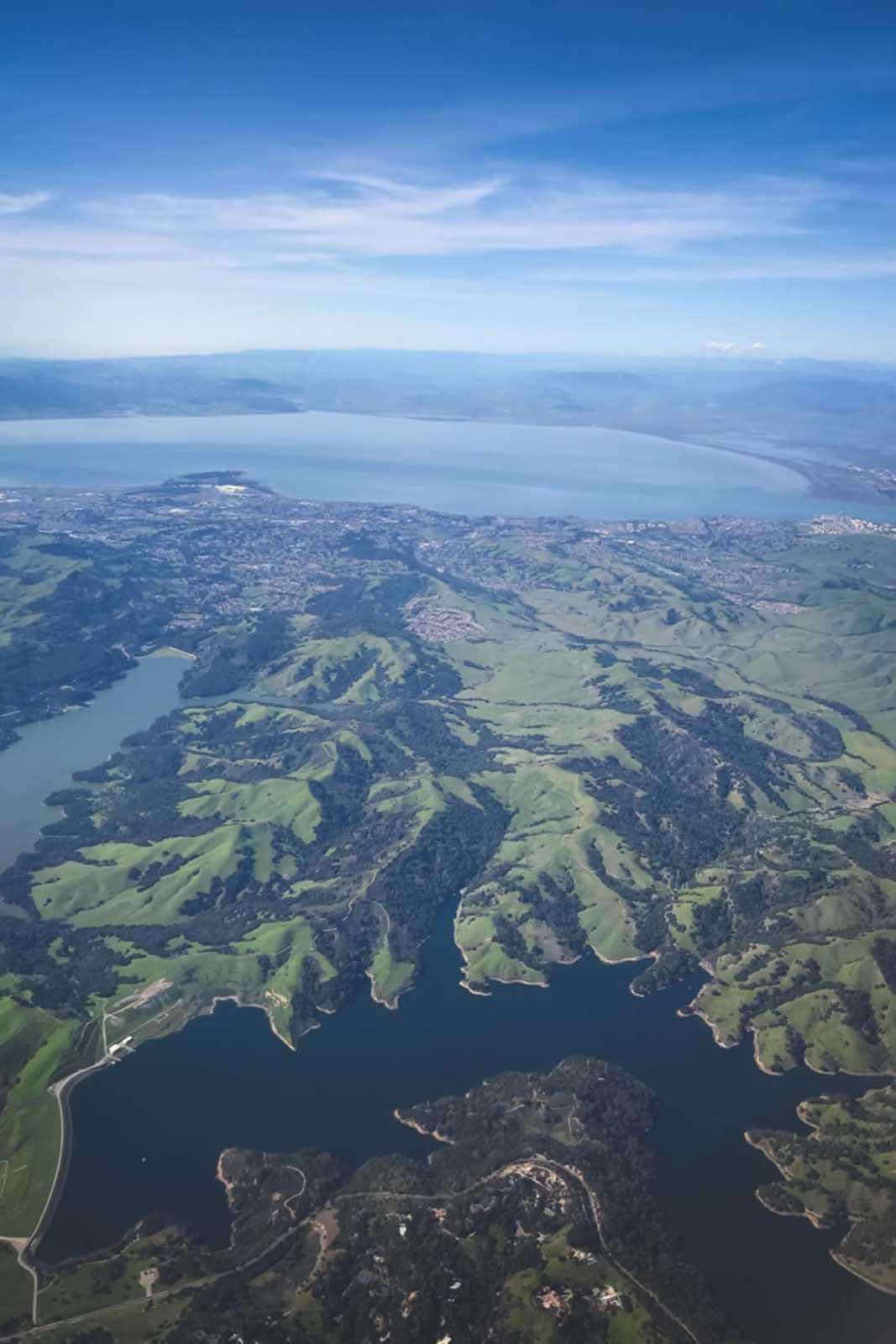 It's no secret that California has its fair share of earthquakes. People have been talking about "The Big One" for ages, warning coastal Californians that they may be in danger of a massive shake. When will it happen? Who knows. Will it happen at all? Who knows!
What we do know is that California has over 500 fault lines. Fault lines are what trigger earthquakes. Most earthquakes are small, but the last large one happened in 2019 (so they're not infrequent). 
Californians are comfortable with earthquakes, so tiny shakes won't even cross their radar. If you make the move, though, make sure that you're ready for the next big quake! 
The Biggest Trees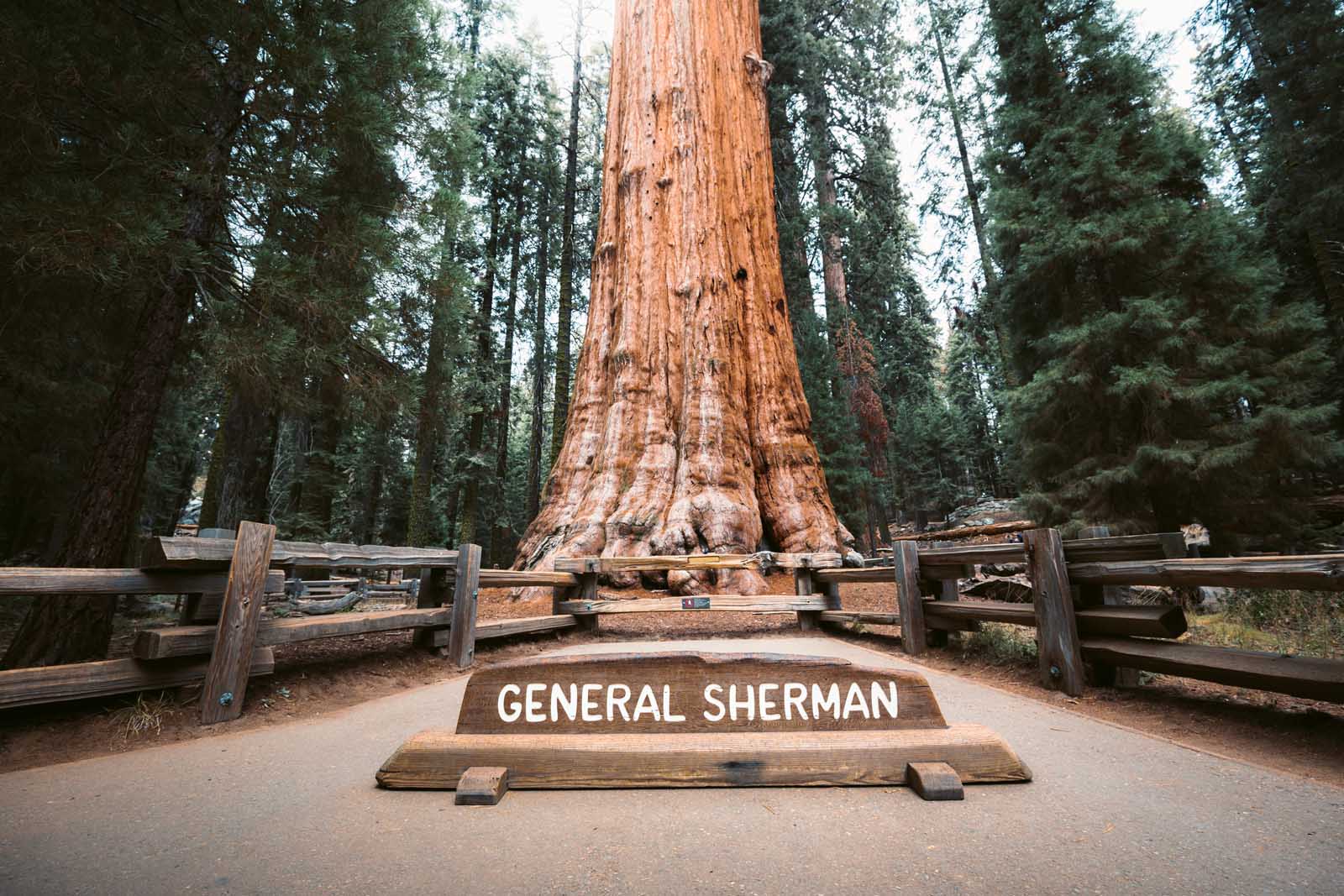 So they have the biggest quakes, but did you also know that they have the biggest trees? Sequoia and Kings Canyon National Park are home to the largest trees in the world. It is in Kings Canyon National Park that you'll find the largest grove of Sequoia trees but Sequoia National Park has the biggest singular tree. The world's largest tree is named (yes, named) after civil general William Tecumseh Sherman aka General Sherman.
This giant sequoia tree is 52,000 cubic feet by volume and it's over 100 ft in circumference at its base. The General Sherman Tree is considered the largest by volume as the world's largest known living single-stem tree. It's hard to imagine what this means, but you need to see it for yourself. Go check out the forest and get ready to feel small.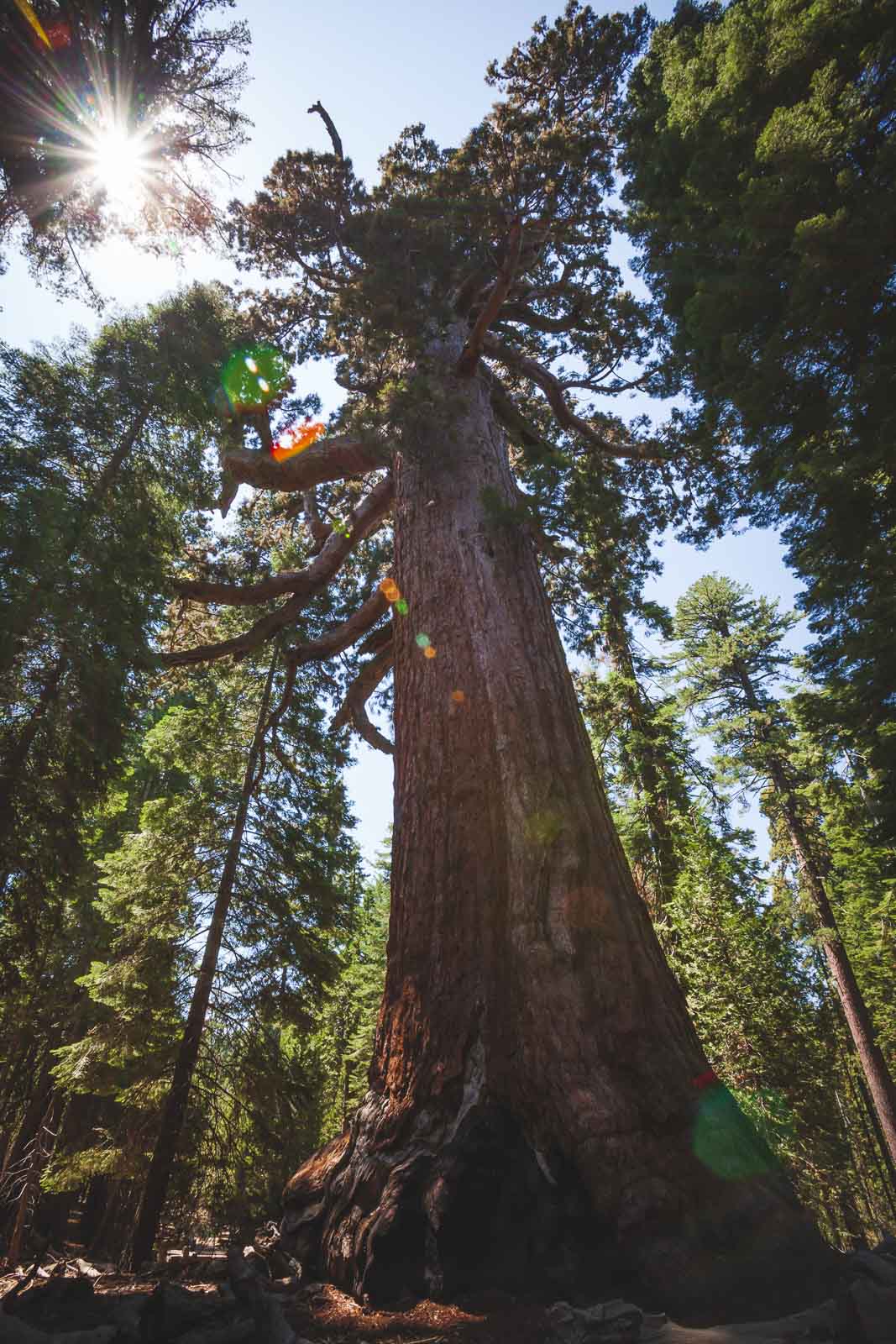 California is also home to the world's tallest tree. The Hyperion stands at a whopping 379.7 feet tall but sadly, you can no longer get near it. After years of over-tourism (thanks to social media) causing damage to the area, the government has closed off access to the tree, and anyone that breaks the law to try to get close to it can face prison time or a $5000 fine. You can also see Sequoias in Mariposa Grove of Yosemite National Park.
Speaking of trees, it would make sense that the sequoias are the official tree, but it is the California redwood tree.
Silicon Valley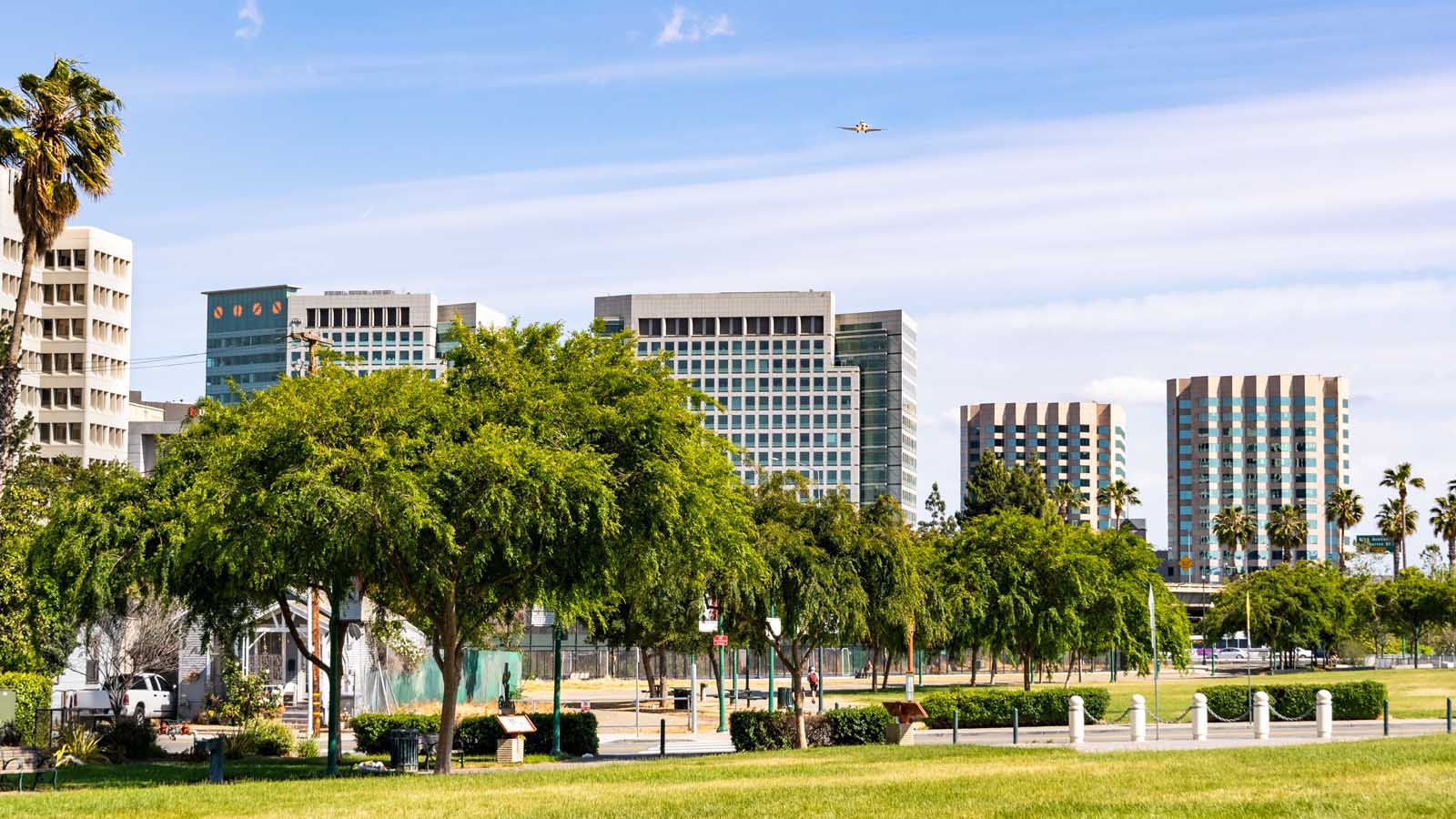 California has one of the largest economies in the world and a lot of that wealth can be found in Silicon Valley. The San Francisco Bay Area is home to Silicon Valley, which is known as the global hub for technology and innovation. However, San Francisco and Oakland are not officially a part of Silicon Valley. The cities that make up this tech corner of the world are San Jose, Palo Alto, Santa Clara, Sunnyvale, Menlo Park, Mountainview, and Redwood City.
Feeling Inventive?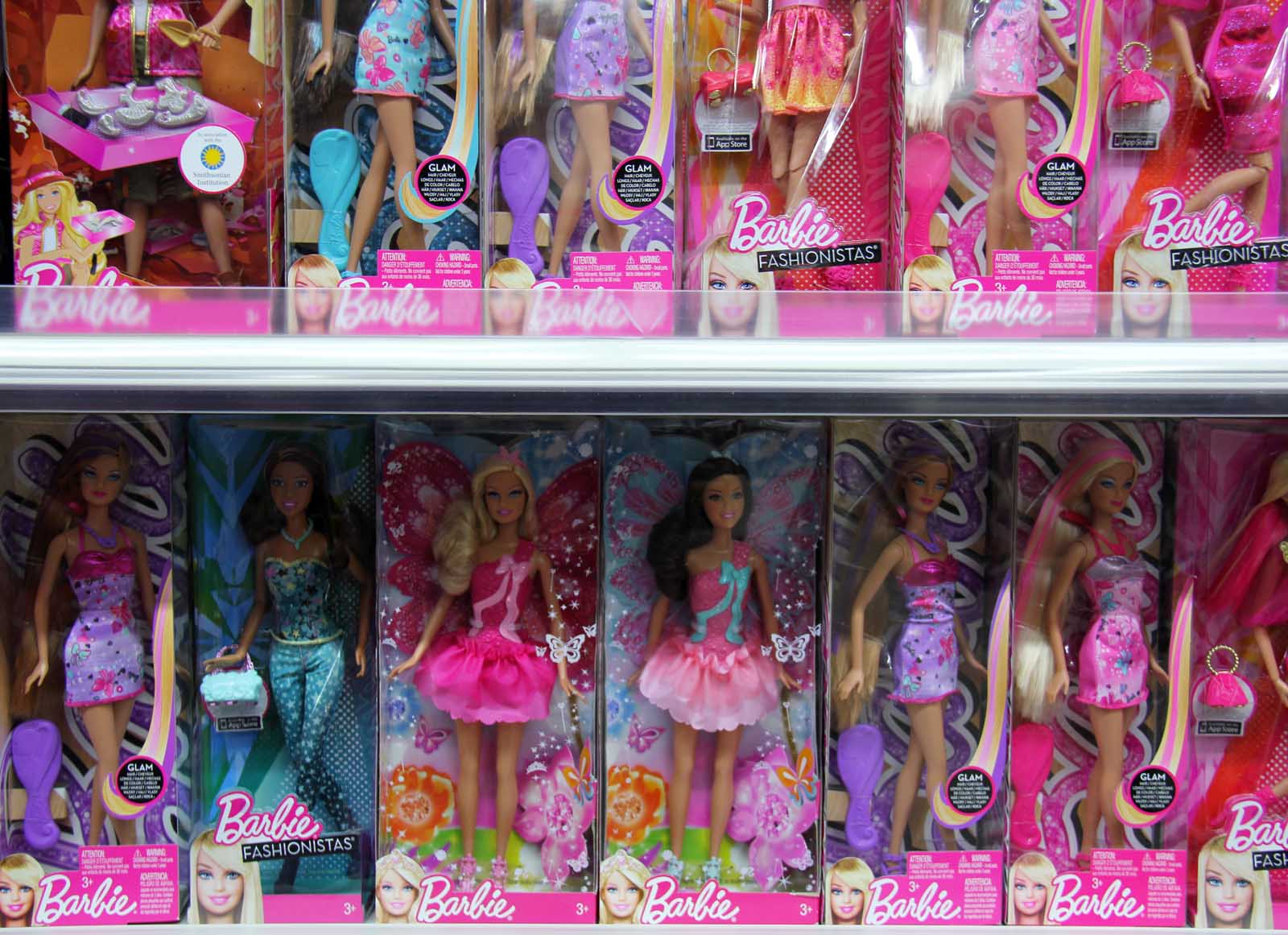 California is the birthplace of the invention. By this, we mean that there are so many things that originated in California. The internet itself was born in California in 1969. California is the home of skateboards, Barbie dolls, arcade games, and McDonald's. The oldest operating McDonald's restaurant in the world is located in Downey, California. It was opened in 1953 and is now a museum. You see and use things every day that was invented in California. 
You're In a Movie Scene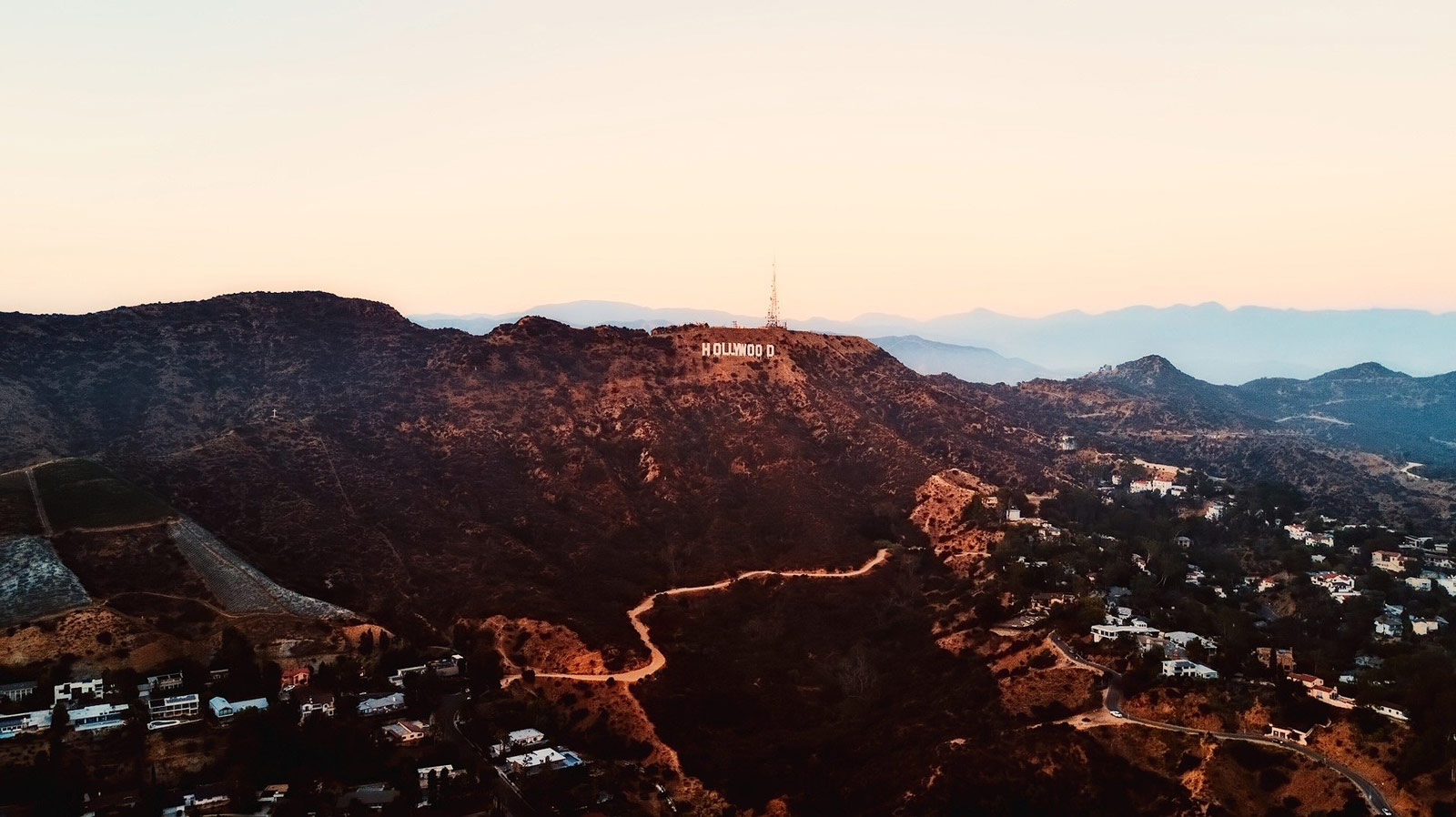 How many of your favorite movies do you think crews filmed on location? Do movie stars and directors always travel the world to film everything on location? More movies have been filmed in California than anywhere else.
Even if a movie looks like it's in ancient Egypt, Victorian England, or even across the country in Philadelphia, it's most likely that the setting is a backlot in Los Angeles or part of California's vast and diverse landscape. Even with movies filming on location around the world, California still holds on to the top spot of theatrically released projects in the 21st century.
More Than Fun In the Sun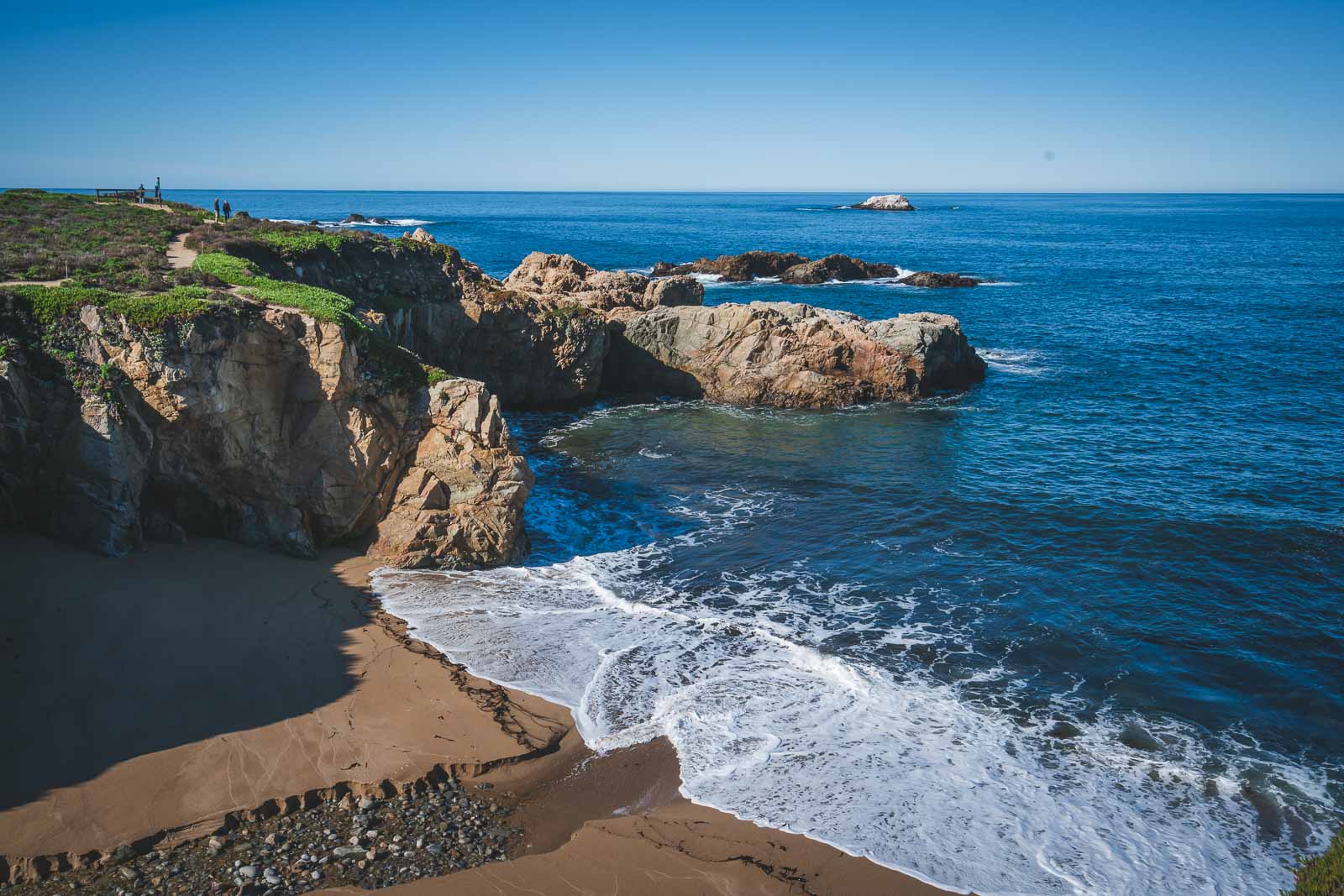 When you think of California's nature scene you think of the rugged landscape of the west coast and world-class beaches. The coastal landscape conjures visions of people roller skating down the Venice Beach boardwalk, surfers catching an ocean wave and families lounging on the beach. But is California all about summer fun? Not at all. 
California is an incredibly diverse state. Sure, you can surf and swim in California, but you can also hike through dense forests, climb tall mountains, and even ski or snowboard. This alone makes it a great place for a road trip.
California is kind of like an entire world in one state. There are balmy beaches and frozen glaciers and the Sierra Nevada Mountains. You can be in the desert or in a lush forest or by the lake. Regardless of your ideal climate, California can keep up with what you're looking for.  And here's a little fun fact, The Palisade Glacier in the Sierra Nevada Mountains is the southernmost glacier in the United States.
A Moving Landmark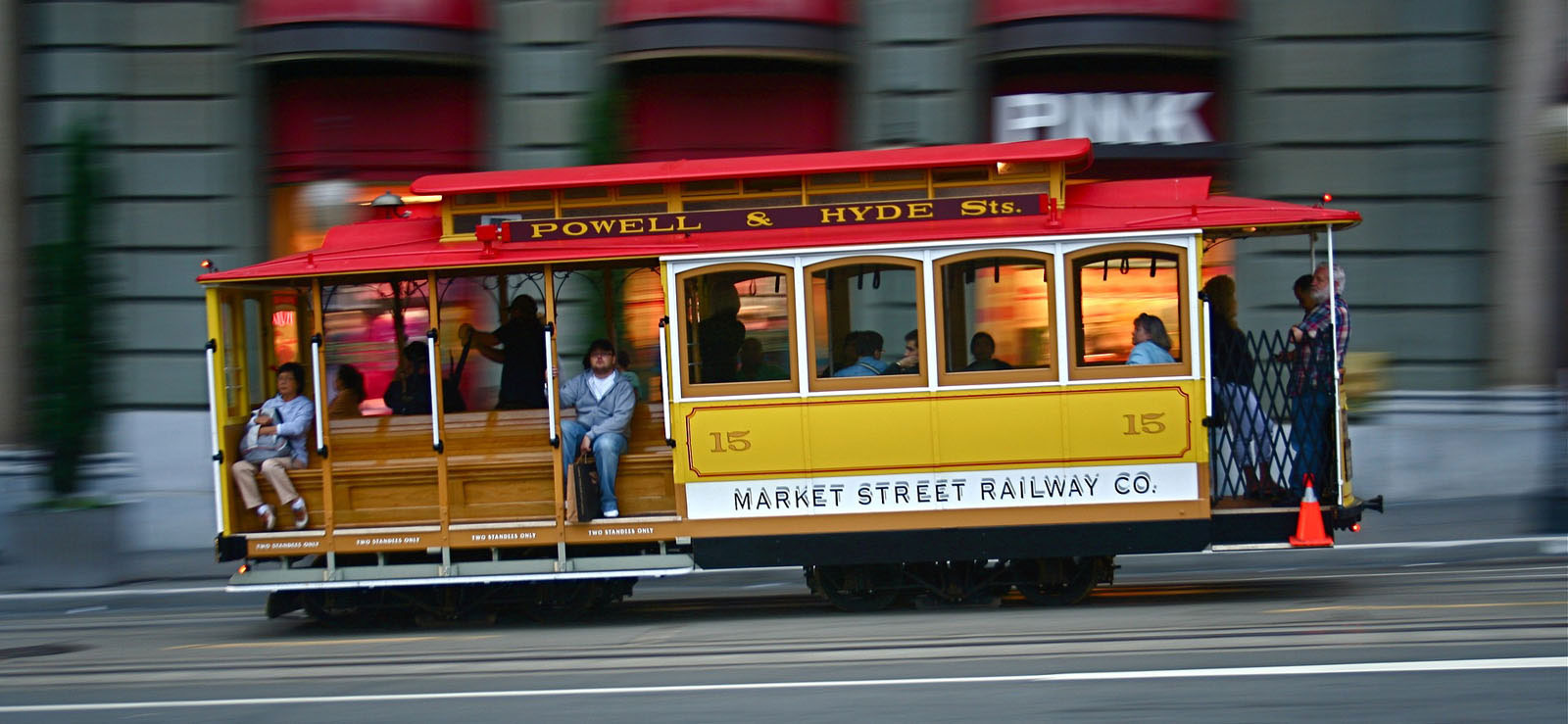 Do you know those classic cable cars in San Francisco? You've seen them in movies and commercials, and even on that family favorite sitcom, Full House. These cable cars make up the first "moving landmark" in the United States. They're a clear representation of the city and have been officially designated a moving national historic landmark. Plus they are the only old-school cable cars that still function today. Plus, its cable car system is the last manually operated cable car system in the world.
The Golden Gate Bridge Isn't Actually Golden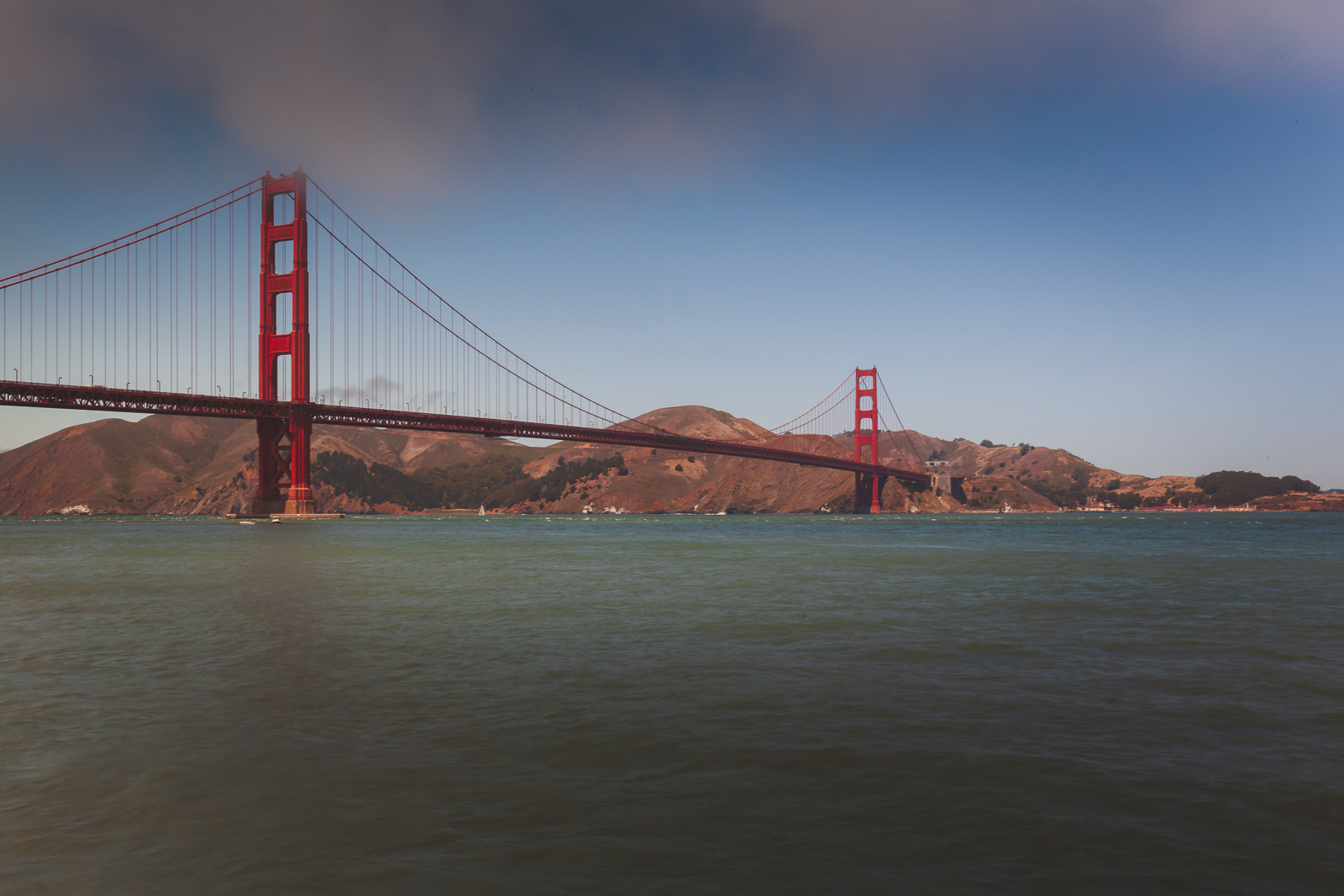 The Golden Gate Bridge is one of the most recognizable symbols of the Golden State spanning San Francisco Bay, but the Golden Gate Bridge is not actually gold. It was painted "International Orange" to help it stand out in the fog.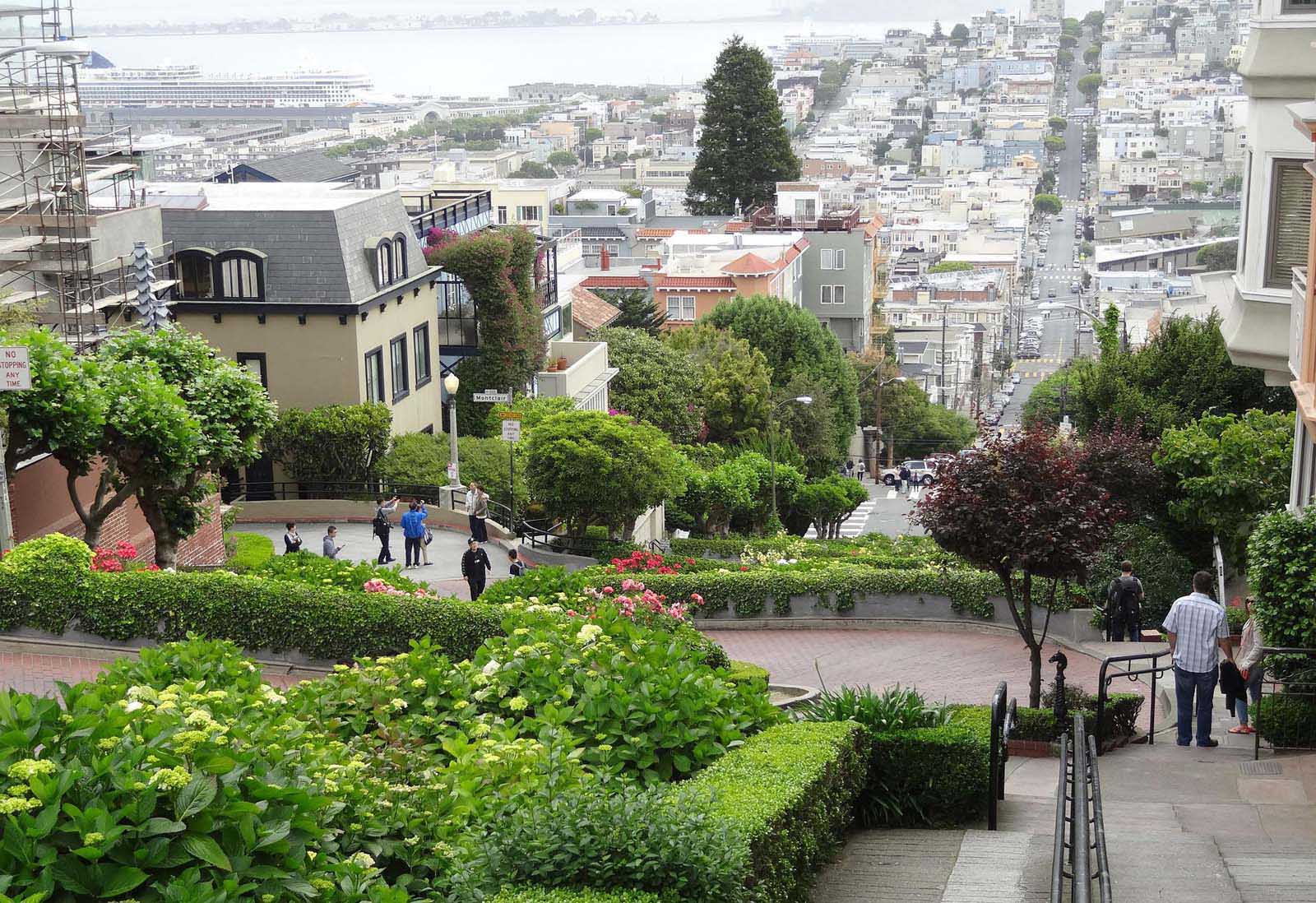 San Francisco actually has a lot going on when it comes to cool facts about California. For example, did you know that it is home to the crookedest street in the world, Lombard Street? The street features eight hairpin turns and is a popular tourist attraction.
San Francisco's "Furry Kids"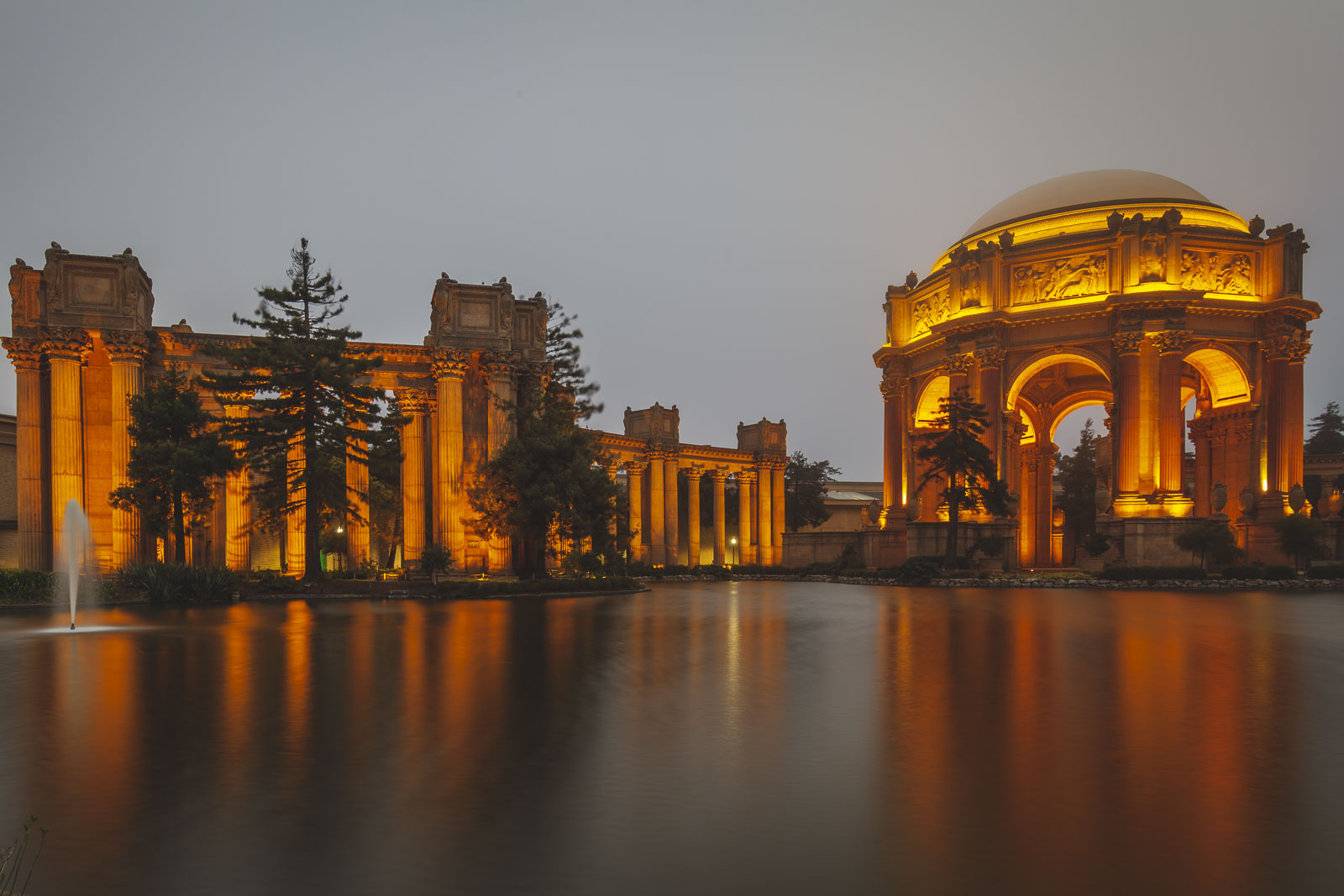 While this isn't true for California as a whole, this is one of the California facts that's worth a read, even if it's San Francisco-focused. There are more dogs than children in the city.
There are a lot of reasons for this. The primary one is that the cost of living is high. Even for tech workers who make a good amount of money, the idea of expanding their families isn't appealing when money doesn't go very far in the city. Instead, people adopt pets. If you're a dog owner with no intention of procreating, you'll find friends Check out the dog parks! 
Ups and Downs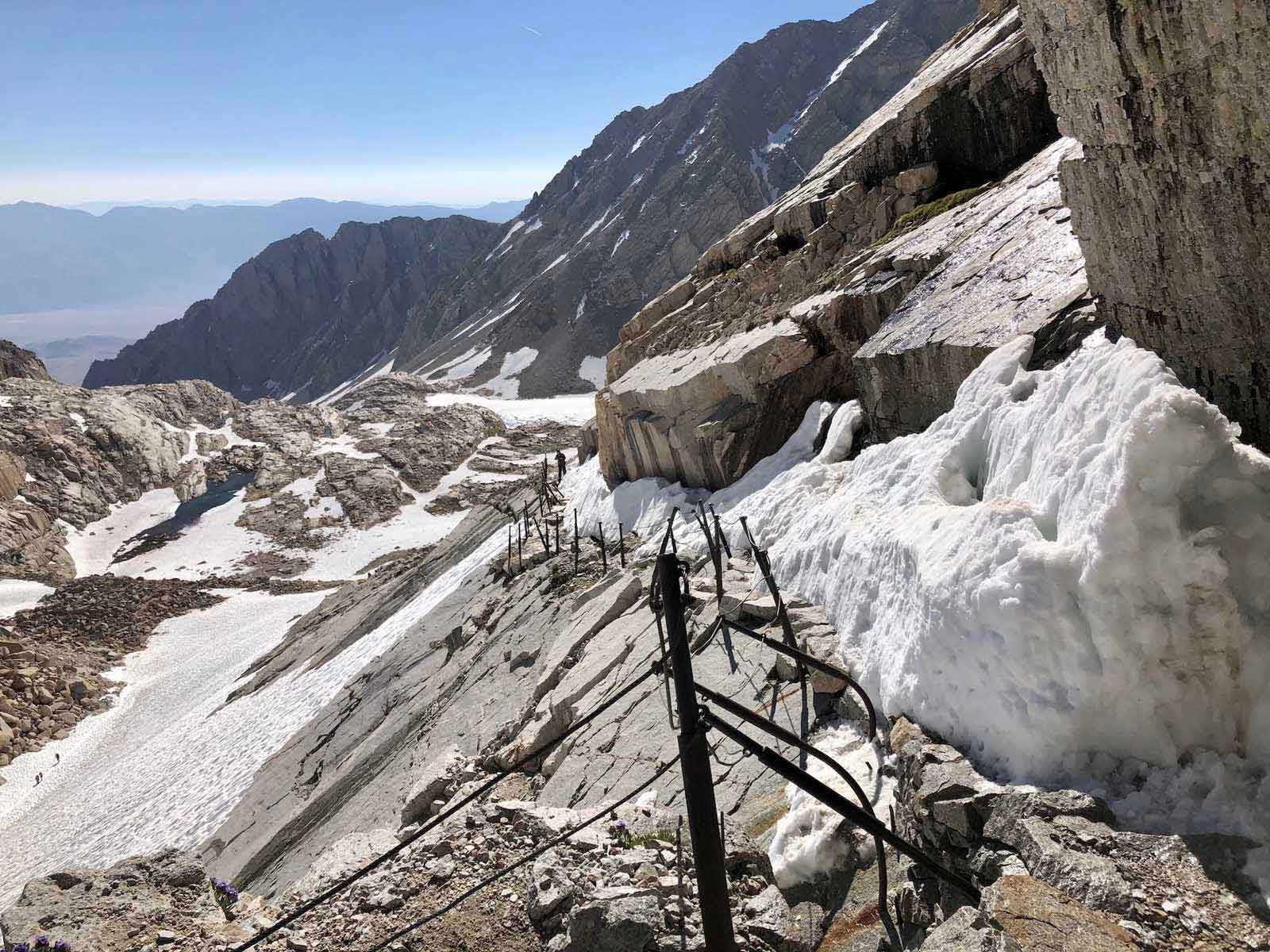 We already talked about California's climate diversity, but did you know that it's also home to both the highest and lowest points in the mainland United States? This is one of the most surprising facts about California!
Located in the Sierra Nevada Mountains, Mount Whitney is the tallest mountain in the contiguous United States and obviously it is California's highest point. It's a whopping 14,505 feet tall! Part of it is in Sequoia National Park, so you can see the biggest tree and the biggest mountain all in one giant hike if you're up for it.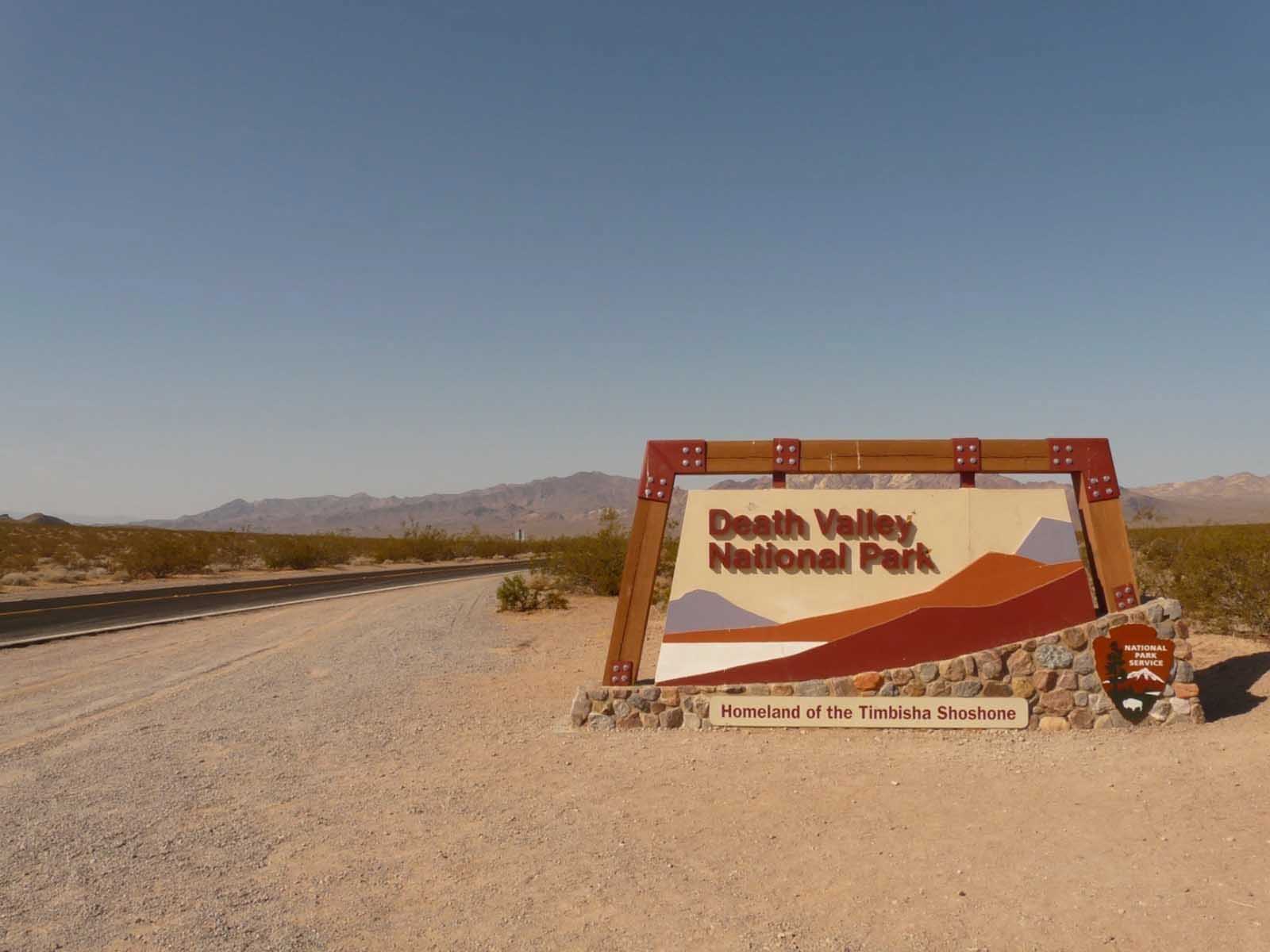 The lowest point in the contiguous United States is in Death Valley (which is less than 100 miles away from Mt. Whitney). Badwater Basin, the lowest point of Death Valley, is 282 feet below sea level. This also makes Death Valley the lowest national park in the world.
Hollywood Sign Wasn't Made for Movies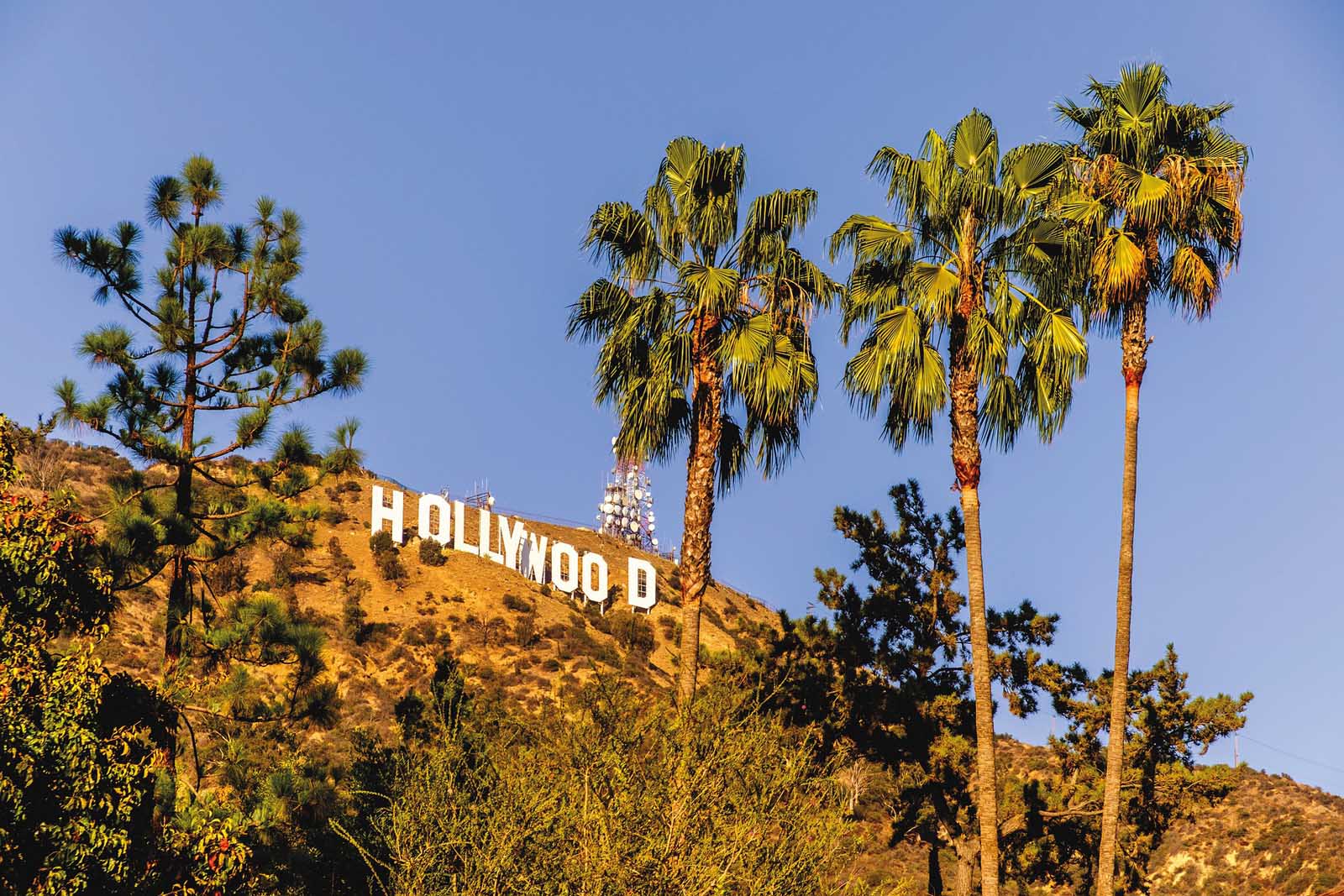 The Hollywood Sign was originally created to advertise a housing development in 1923, but it has since become an iconic symbol of the entertainment industry.
Do You Love These Facts About California?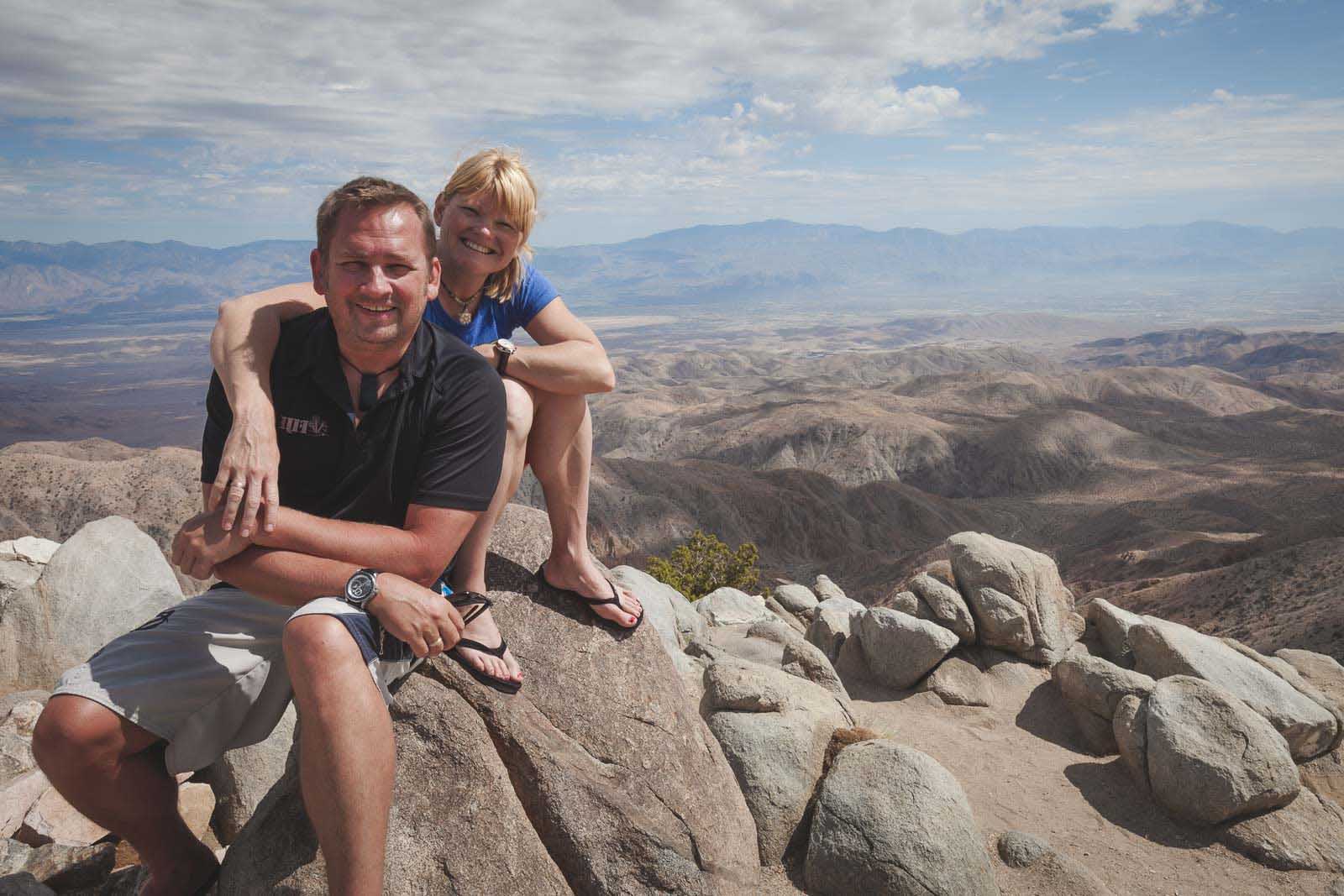 These are some of our favorite fun and interesting facts about California. The state is so big and diverse that you'll never run out of new things to learn or explore! California has mountains, lakes, beaches, and deserts. It has Hollywood glamor and an abundance of pet dogs. So what is it missing? You!
Do you want to see that difference for yourself? Go check out the Golden State! Read about Mount Whitney by Jenna of UpAndAwayMag (above photo)
It's time to start planning your California adventure so you can see it for yourself. Enter your ideal destination and let us guide you so you can start your journey! 
Read More About California